Disposable Surgical Face Mask
EN 14683:2019 Type IIR CE2797
Size: 14.5cm × 9.5cm
3Ply with Earloop ;Non-Sterile;Children's mask
MEETS EN14683:2019 REQUIREMENTS FOR MEDICAL MASKS BFE≥98%
The company has passed ISO 13485:2016 and ISO 9001:2015 certification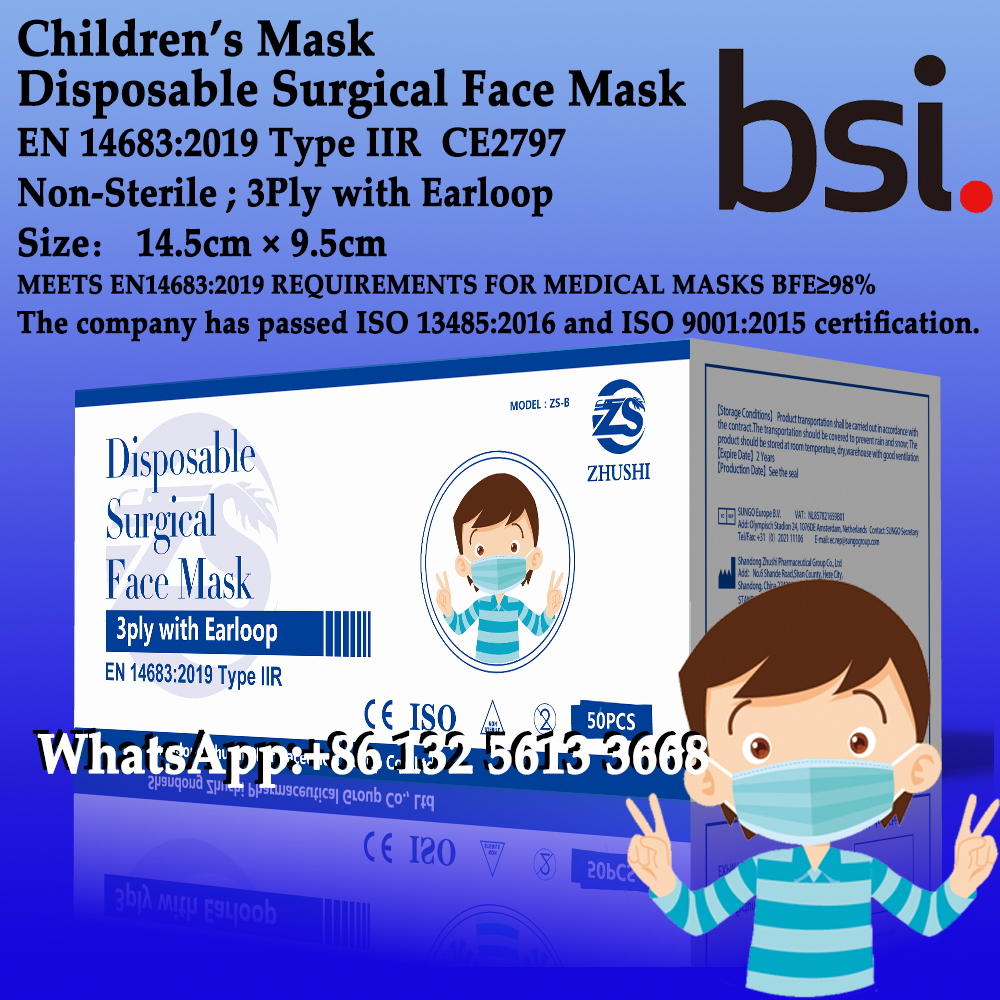 【Product Name】 Disposable Surgical Face Mask (Type IIR)
【Specifications】 14.5cm × 9.5cm
【Structure And Composition】 This product is composed of three materials: non-woven fabric, nose strip and elastic band. The face mask is divided into
inner, middle and outer layers, the inner layer is ordinary non-woven fabric, the middle layer is ultra-fine polypropylene fiber melt-blown fabric, and
the outer layer is non-woven fabric or ultra-thin polypropylene melt-blown fabric. The ear strap is made of elastic band, which is made of non-woven
fabric with an elastic band inside; the material of the nose strip is a metal strip, which is covered with fine galvanized iron wire material.
【Application Scope】It is suitable for the health care of the wearer in the general medical environment .
【Precautions And Warnings】
1. It is disposable,single use.
2. Keep it away from liquid and flame before usage.
3. For disposable hygiene care under regular environment.
4. No usage if the package is broken.
【Contraindications】 Those who are allergic to this product are prohibited.
【Instructions】
1. Place the mask on the lower half of the face, and the ear hanging rope outward.
2. Press the bridge of the nose to ensure full fit, pull the lower end of the mask down to cover the lower jaw, and hook the ear rope to the back of the ear,
Finally, make sure that the mask completely covers the lower half of the face and obtains the maximum area of protection.
【Storage Conditions】 Product transportation shall be carried out in accordance with the contract.The transportation should be covered to prevent rain
and snow; The product should be stored at room temperature, dry,warehouse with good ventilation
【Expire Date】2 Years
【Production Date】See the seal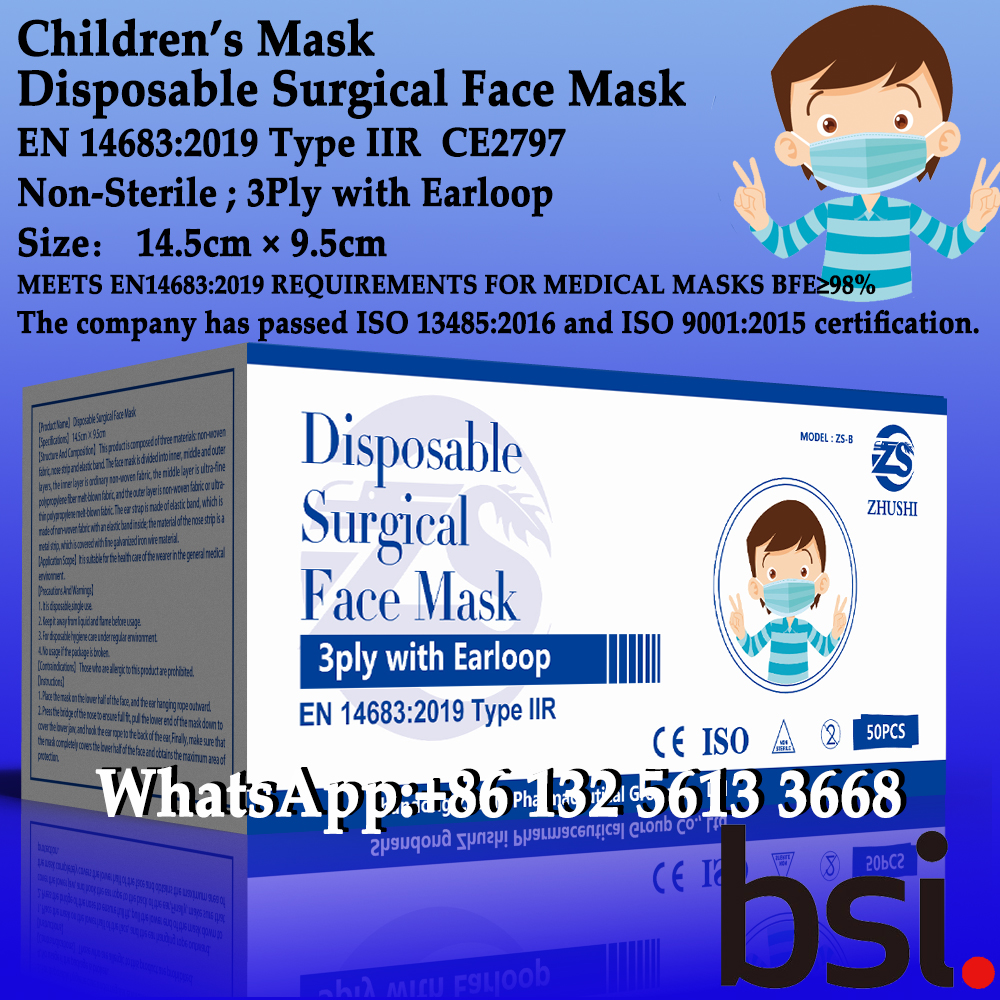 SUNGO Europe B.V. VAT:NL857821659B01
Add: Olympisch Stadion 24, 1076DE Amsterdam, Netherlands Contact: SUNGO Secretary
Manufacturer: Shandong Zhushi Pharmaceutical Group Co., Ltd
Add:No.6 Shande Road,Shan County, Heze City, Shandong, China 274300
TEL:+86 13256133668
STANDARD:YY 0469-2011
Registration no:luxiezhuzhun20192140064
PRODUCTION LICENSE NO:LUSHIYAOJIANXIESHENGCHANXU20140053HAO